Falcons Forum
Falcons Forum
assignment Warning Track Power
Wednesday 9:30PM May 31st, 2023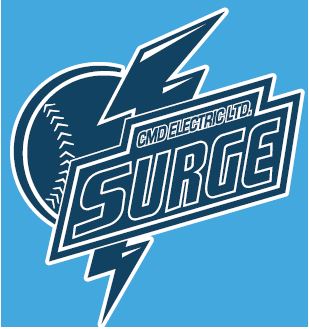 The Falcons narrowly escaped the torture of long-term insufferability from SLF when his potential second home run of the fifth inning fell just short in a 27-17 win over Surge on Wednesday night.
There have been long recaps written in this space.
This one
, for example. But that, friends, even at 1,569 words, would have been a mere tweet in the history of the website compared to the recap you'd be reading if that goddamn ball had traveled another 4 feet. The list of truly insufferable Falcons is remarkably
short
, for a team that's existed for over 40 years. But no matter
who
you have as your current #1 MIFAT (Most Insufferable Falcon of All Time), they'd be but a memory if only, you know. But I digress... and will again.
The visiting Falcons, with a 9-man bench, opened the game with a MAX 6 in the top of the first inning. The first 6 batters of the inning scored. Surge answered, scoring three of their own, and followed with a defensive clinic, setting down the Falcons scoreless in the top of two. Chuffed, Surge MAX6'd out in the bottom half of the inning to go up 9-6 after two.
Undaunted, the Falcons answered in the third, sending all 9 batters to the plate and posting a MAX6. Back in the field, a tidy 1-2-3 inning left the Falcons in the lead after 3, 12-9. They would not relinquish this lead.
In the fourth, all 9 Falcons would bat again, resulting in another MAX6. The visiting defence held again in the bottom of the fourth, allowing only 2 baserunners and zero runs scored.
The fifth inning, where both teams seemed to agree that there's no defence in slo pitch, was a game unto itself. In total, 16 runs were scored and between the two teams Mrs SLF counted five fielding errors. For the visiting side, Teets drew a walk to lead off the inning, and was moved to third on Poutine's "double". That set the table for the what could have been the first half of the next book you're going to read. SLF cleared the table with his ninth career home run, an inside-the-park job. Dr J followed with a single, and we won't bring up Million Dollar Bill's night at the plate. A hit, a fielder's choice and three doubles brought up SLF for the second time in the inning. With two out and eight ducks already cashed in the inning, SLF unleashed a mighty (ha) wallop that elicited a few gasps. Friends, it was majestic. Long. High...
Playable.
It ended up in the right-centre fielder's glove for the third out on the warning track, because of course it did. And it's for the best because honestly you'd never hear the end of it if it went over. I'd end up hating myself for what I'd put you all through. So my loss is your gain. So I digress yet again (breaking the fourth wall while I'm at it!). Anyway...
Surge clearly drew inspiration from that offensive output, because they came up swinging in the bottom of the fifth. Steve walked to begin, and after Justin's flyout, went single, double, single, single, fielder's choice, double, double, TRIPLE, single before Steve lined out to end the inning, but not before Surge put up a snow-man of their own.
The sixth inning was relatively quiet, and when 16 runs are scored in the fifth inning, there's no time for the seventh.
Game Notes:
FOUR FEET... Teets was only a homer short of hitting for the cycle... SLF's ninth career homer broke a tie with Cowboy, and brought him to within one of Million Dollar Bill on the all time list... Teets' first inning triple was his first since 2019... Perfect nights at the plate were enjoyed by Dr J and Barry Guerrero Jr... This was the first win by the Falcons without hitting a ball over the fence since Sunday.
BOXSCORE
BATTING:
2B:
Dunner (3), Poutine (3), Barry Guerrero Jr (2), Cowboy, Teets, Dr J
3B:
Teets, Barry Guerrero Jr, Grahambo
HR:
SLF
HR OUTS:
None
RBI:
Dunner (6)(!), Grahambo (5), Barry Guerrero Jr (4), SLF (3), Million Dollar Bill (2), Poutine (2), Dr J (2), Teets (2), Cowboy
FIELDING:
DOUBLE PLAYS:
Grahambo-Barry Guerrero Jr-Million Dollar Bill
PITCHING:
BATTERS FACED:
37
GAME INFORMATION:
STADIUM:
K1 FIELD
ATTENDANCE:
1 (5% FULL) - % is based on regular season capacity (Falcons' side only)
Follow the
@ShittyFalcons
on Twitter (Seriously)
SHARE!
TWEET
this recap
to your followers.

SHARE
this story
on Facebook with all your friends!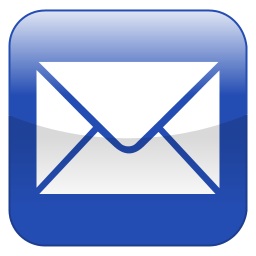 EMAIL
this story
to your friends and non-social-media-conscious family to read of your exploits!
Boxscore:
| Team | 1 | 2 | 3 | 4 | 5 | 6 | 7 | Final |
| --- | --- | --- | --- | --- | --- | --- | --- | --- |
| Falcons | 6 | 0 | 6 | 6 | 8 | 1 | X | 27 |
| Surge | 3 | 6 | 0 | 0 | 8 | 0 | X | 17 |
Statistical Highlights
arrow_rightBarry:
1
arrow_rightGraham:
1
arrow_rightAshley:
1
arrow_rightSean:

🔥

3
arrow_rightMike:

🔥

3
arrow_rightBarry:
2
arrow_rightSean:

🔥

6
arrow_rightGraham:
5
arrow_rightBarry:
4
At The Plate
info_outline
arrow_rightBarry:

🔥

6 for 6
arrow_rightGraham:
4 for 5 + BB
arrow_rightJerome:

🔥

4 for 4 + SF
arrow_rightSean:
4 for 5
arrow_rightMike:
4 for 5
arrow_rightAshley:
3 for 4 + BB
arrow_rightSean: $5 for

FK

$5
The team sincerely thanks you for your contributions!
🤑