Falcons Forum
Falcons Forum
chat_bubble 2017 Falcons' Season Recap, Team Awards
With only 4 Falcons "veterans" and all 3 rookies from 2016 returning, the outlook for the 2017 WMSPL regular season looked bleak for the Falcons. But they exceeded expectations! Amateur
gambler
and
occasional
softball player Doug Short put the over/under for Falcons
victories this season
at 11.5. Sure, it took until August 20 to pass that, but they blew that number out of the water winning 17 games. This is no small feat, as Doug pointed out. Have a look at the standings from the last two seasons to see what can happen when there's that much turnover on a team year over year. The longest winning streak was 4, meaning the 2017 Falcons never enjoyed free beer after a game.
Regardless, the Falcons finished under .500 for only the second time since electronic standings have been kept, finishing 17-20-1. Every single team in the 12-team WMSPL has played a season in the Vice President's division since 2004 (the first year this information is available) EXCEPT the Falcons. That's a long time to be a top-tier team in any league. Sadly, the Falcons will be relegated to the VP Division in 2018 along with Xtreme Contracting. Sport Illustrated Play and the Coulas Bone Crushers will move up with the big boys next season.
When it comes to voting for a Most "Valuable" Player, there are plenty of different ways to determine "value". What's the most expensive thing in your house (if you're Poutine, it's probably something alcohol-related)? Is it the most valuable? What about your fridge? Surely not the most expensive, but where would you be without it? It's a consistent performer, day after day, keeping the beer cold. What about your TV? (Dear Millenials who watch everything on their phones: the TV is that big moving-picture box in the living room hooked up to your PlayStation) You'd be lost without being able to watch Game of Thrones, Howdie Doodie, or Days of Our Lives. Anyone who has read the recaps knows who the statistical leaders on the Falcons are, but does that tell you who is the most "valuable"?
Indeed, 6 of the last 11 Falcons' MVPs also led the team in home runs. There are members of every team who attend league meetings to fight for their team for fairness, voice outrage, and manipulate age rules to get family members in early. More importantly, and especially in a recreational softball league, there are team members who prioritize the team over various other extra-curricular events. Attendance is as valuable as copper (not gold, lets not get nuts), as you can see anytime a team has to scramble just to get 8 guys together just so they can play.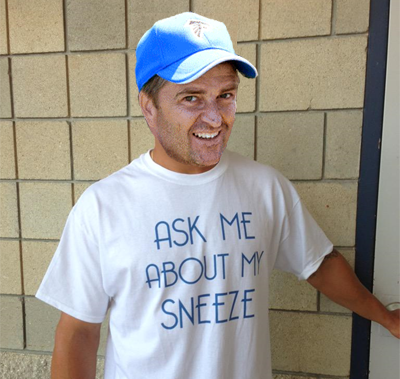 Extra value should be placed on the members of a team who, not only play as often as possible, but take the initiative to be organizers. Making a decent line up, no matter how much people complain about it, isn't easy (especially if you want to win). You can't just make the batting order based on who showed up first. Paying attention to who plays well in what position, then putting them in a position to succeed pays dividends. One thing most noted by rookies on the 2017 Falcons? A pre-arranged defensive line up, posted in the dugout so the guys aren't wandering around confused at the beginning of every inning. Ash is the unsung hero of this team. Buy him a beer.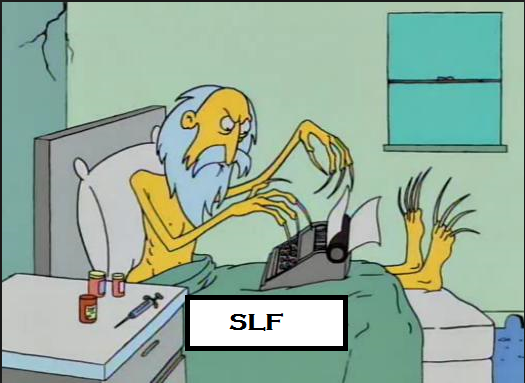 What are you reading right now? The half-brained ramblings of a megalomaniacal amateur writer with ambitions of grandeur? Yes, but more importantly, you're reading it on your team's website. Only one other team in this league puts in the effort to maintain a publically available website, which goes to show how much effort it takes. This website was built, and is maintained and improved by someone who doesn't even play on the team anymore!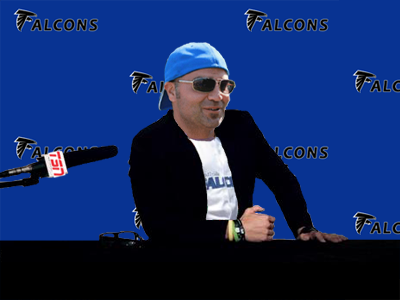 But the Falcons have a special place in his heart, and he wants to see them do well. No matter how much I rip on his new team. If Dunner ever makes it out to a game, welcome him warmly, thank him for his time, and punch him in the nuts for abandoning us.
BEER IN THE COOLER UPDATE
Beermeister Million Dollar Bill reports that Bud Light is the favourite beer of the Falcons, overtaking Coors Light. The case of Labatt Blue Bill bought in 2015 is nearly gone, and the rumour is that it'll be replaced by Steam Whistle! Craft beer newcomer Brock St. made an appearance at the beginning of the season and was gone so fast Bill forgot to replenish it. The money-losing Palm Bay is a consistent, if not strong, seller (especially on pizza nights).
AWARDS SECTION
Here are your Falcons Regular Season statistical leaders:
ATTENDANCE AWARD:
Yeah Teets leads the team with 35 games played.
RUNS SCORED:
Rookie of the year candidate J-Paq led with 66
1B:
Pikachu, Yeah Teets and SLF tied with 59 singles this year. Pikachu repeated from last season as singles leader.
2B:
Sr. Thompson (20)
3B:
SLF (7)
HR:
Sr. Thompson hit the most balls over the fence that counted, a paltry (for this team) 15.
BB:
Sr. Thompson and J-Paq tied with 8 walks each
TOTAL BASES:
Sr. Thompson, 141
BATTING AVERAGE:
2017 is the first year the Falcons are tracking batting average, and The Mattural led the team, hitting .714
ON BASE PERCENTAGE:
The Mattural achieved the rare feat of a lower OBP than BA, coming in at .700 (95 ABs are required to qualify for the batting title)
SLUGGING PERCENTAGE:
Sr. Thompson (1.237)
ON BASE + SLUGGING (OPS):
Sr. Thompson (1.920)
RUNS BATTED IN:
Sr. Thompson showed his CLUTCH gene, cashing those runners on base to the tune of 86 RBI
ANYTHING CAN HAPPEN IN THE PLAYOFFS
There hasn't been a repeat WMSPL Playoff Tournament Champion since Greenthumb did the deed 4 years in a row, from 2005-2008. Nine different WMSPL teams have had it all come together over a weekend to win this tournament since 2008, and every team in the league (except the Falcons) have won it at least once this century.
The Falcons will enter the tournament as the 8th seed after Greenthumb lost on purpose, and badly, over their last two games to move into the coveted 9-seed. The baseball gods don't look kindly on teams who tank, and karma will be waiting for Greenthumb. Come out to watch, and see if SI's Christie gets that horn shoved all the way up his ass.
FALCONS' MOST VALUABLE PLAYER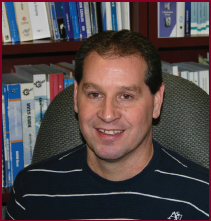 No surprise here, based on the stats noted above. Highlights for Barry this season included a 3-homer, 10-RBI performance, and most importantly, TWENTY-NINE GAMES PLAYED.
FALCONS' MOST SPORTSMANLIKE PLAYER
Leon Paquin, the oldest rookie in Falcons history, laced 'em up for the team at the ripe old age of 62, and promptly set records for pizza fines. But he paid his fine with a smile, and more importantly was there for 27 games this season. (Leon doesn't have a team picture, so here's a picture of what I'm sure is his twin sister, Anna)