Falcons Forum
Falcons Forum
chat_bubble So Long, Thompsons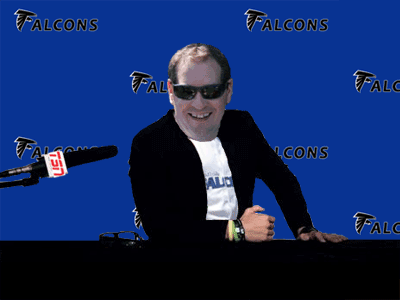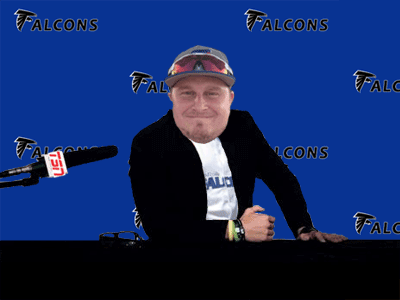 The Falcons, nay, the entire WMSPL are saddened to announce the departure of 19-year veteran and team sponsor Barry Thompson, and his 3-year veteran son, Curtis.
Barry joined the Falcons (then known as Investors Group) in 2000, a fresh-faced rookie with unlimited potential. Curtis joined in 2016, fresh off destroying Steven Stamkos at mid-ice a few years earlier with a hit that was described by the local press in a statement to FalconsSloPitch.com as "We don't cover hockey at that level".
"I should have called Junior," said Barry, after acknowledging that the injury he suffered painting his mom's apartment ultimately ended his career. But anyone who plays for the Falcons knows the only thing Barry holds onto tighter than his bat is his wallet. "It would have cost me $200 to have him paint the whole thing, but in hindsight, I'm glad I used that money for gas for my yacht."
"Wish I had a
yacht
," said Curtis, sullen.
Barry leaves the team (to spend more time seeing the
NASCAR
) tied all time in team home runs with Dave Carter at 150. Barry's real total is surely higher, but since stats didn't exist prior to 2007 this information is unverifiable. He also leads all-time in
RBI
, extra base hits, bases on balls, and cheques written.
Curtis, tired of being asked to play shortstop, leaves a hole on the left side of the infield that will be difficult to fill. A career .562 hitter, his bat will be missed. He leaves the league due to his desire to spend more time at his house which is definitely in Oshawa and not in Courtice, and because his dad said he couldn't play on the team if he didn't. "Barry said 'NO'," Curtis said in a statement that also included diatribes about pizza fines, Sunday 5PM games, and the repeated requests he received to show up more than 5 minutes before game time. The
origin
of his team nickname will never be duplicated.
Indeed, the Thompsons don't own any clocks. "I'm paying for all this, the game will start when I get there," Barry said.
Barry will be
enshrined in the Falcons Hall of Fame
, and his jersey number [checks notes] 44 will be retired, never to be worn again. Curtis fell well short of the tenure required to get into the Hall of Fame, and I can assure you he absolutely could not care less.