Falcons Forum
Falcons Forum
chat_bubble Dance Dad Recruits Falcons Alumni
It seems the Dance Dance (Dad) revolution is sweeping the nation! (Or, at least, Whitby).

Dance Dad's recent display of madd-skillz (as the kids call it) has brought the Falcons who think they can dance out of the shadows (where they belonged). To prove that their retirements weren't due to age or injury, both The Legend Jerry Tone and Iron Mike Murphy have joined Dance Dad's "PECS AND ABS 2019" tour for the remainder of their scheduled shows.

Who wouldn't pay $79.95 each to see this?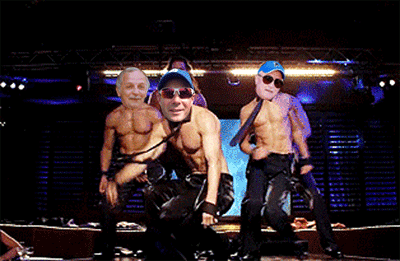 Do yourself a favour and find someone who looks at you the way Iron Mike looks at Steve.