Falcons Forum
Falcons Forum
assignment Defensive Clinic Saves Falcons, Survive Surge
Tuesday 8:00PM July 23rd, 2019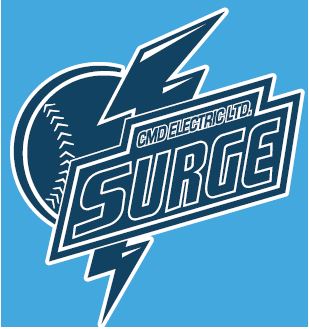 All of the ego-inflating wind from their big weekend victory fell out of the Falcons' sails on Tuesday, but they managed to hang on by a base strap at 3rd to win the tightest of games against Surge, 5-4.
Another July hot one meant another handful of signouts, including SLF who's been off since Sunday planning the championship parade. Teets started the game walking 2 of the first 3 batters, and somewhere in the Podunk league Poutine's ears might have heard an early call to the bullpen. But a smooth-as-silk 3-6-1 double play snuffed out the early Surge threat and kept the game scoreless.
In the 2nd, a Teets triple was followed by a Million Dollar Bill double to break the goose eggs and stake the home side to a 1-0 lead. The D continued to hold, limiting Surge to 4 singles through 4 innings, begging the eternal question: Can a slo-pitch game be won with a 1-0 score?
Given that unlikelihood, the Falcons tossed the bats to the ground in a mid-game saging ceremony, and Goliath immediately launched a no-doubt Porter into the dusk to double the Falcons lead. Miner Leaguer followed with a triple, and was
almost
picked off by a fake throw-turned-tag on Teets' grounder to 3B. The ump agreed that Miner Leaguer had his middle finger dangling on the 3rd base strap, was called safe and later scored on a Million Dollar Bill sac fly to make it 3-0.
In the 6th, with the Falcons up a whopping 5 runs, things began to unravel and the home side couldn't buy a put out at 1st. Surge immediately made them pay, scoring 2 before Calib launched a 2-run HR to bring the Falcons' lead down to the loneliest number. The next batter singled to bring Surge's go-ahead run to the plate, but a grounder to the right side hole was snagged by Dr. J and thrown out at 1st to end the rally.
More *
fart noises
* from the Falcons' bats in the 6th meant the defense had to hold again in the 7th. After a leadoff single, a grounder to 2B, liner to SS and a final Band Camp-Teets put out at 1st sent the Falcons home with a tough 5-4 win.
Two Home Runs In One Inning Watch:
The last time a Falcon hit two home runs in one inning was
June 14, 2019
.
Two Triples In One Inning Watch:
The last time a Falcon hit two triples in one inning was
June 11, 2019
.
Free Beer Watch:
It's been since
June 7, 2016
. Halfway to Poutine emptying MDB's cooler.
Game notes
: Full credit to Surge, who made every defensive stop they could and are surely bound to rack up some wins playing that tight D… Cowboy put his family-on-standby phone down long enough to score his 10th triple of the year, a new Falcons single season record… Dance Dad's also trying to set a Falcons record for # of successful runs to a random spot between 1st and 2nd on a single, and then advancing to 2nd on an errant rundown throw… Funds for pizza night #3 kicked off on the right note, with 2 Ks and a runner stranded at 3rd… Million Dollar Bill and Goliath had perfect nights at the dish… Levi continues his torrid streak of arriving at the last possible moment for batting eligibility… Surge had more plate appearances than the home side… Broadway won via default in the late game, resulting in more 'runs' scored than the Falcons... 5 runs marks the Falcons' 2nd lowest winning run total; they previously won a
4-3
game way back in 2009.
BOXSCORE
BATTING:
2B:
Dance Dad
3B:
Cowboy, Miner Leaguer, Teets
HR:
Goliath
MDBHR:
None
RBI:
Million Dollar Bill (2), Hobo, Goliath, Cowboy
FIELDING:
DOUBLE PLAYS:
Band Camp-King Grahambo-Teets
PITCHING:
BATTERS FACED:
33
GAME INFORMATION:
STADIUM:
K2 FIELD
ATTENDANCE:
2 (10% FULL) - % is based on regular season capacity (Falcons' side only)
Follow the
@ShittyFalcons
on Twitter (Seriously)
SHARE!
TWEET
this recap
to your followers.

SHARE
this story
on Facebook with all your friends!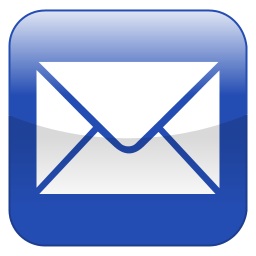 EMAIL
this story
to your friends and non-social-media-conscious family to read of your exploits!
Boxscore:
| Team | 1 | 2 | 3 | 4 | 5 | 6 | 7 | Final |
| --- | --- | --- | --- | --- | --- | --- | --- | --- |
| Surge | 0 | 0 | 0 | 0 | 0 | 4 | 0 | 4 |
| Falcons | 0 | 1 | 0 | 2 | 2 | 0 | X | 5 |