Falcons Forum
Falcons Forum
assignment Falcons Cap Off Long Weekend With Win
Monday 8:00PM August 5th, 2019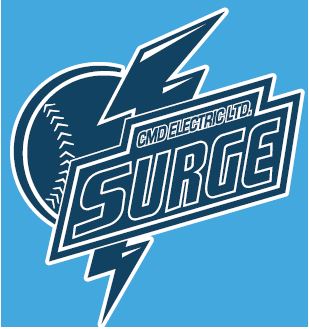 Two big innings gave the Falcons a big 27-15 win over the all-of-a-sudden hot Surge on holiday Monday night.
Surge entered this game on a hot streak: they'd won three of their last five games, and had
nearly beaten
the Falcons in their previous meeting. The Falcons, on the other hand, had many questions:
Would Poutine, who self-reported that he'd turned his calf into veal, be able to play? If he played, would he be able to run? As it turns out, this question was moot: he hit 3 singles and a grand slam (in front of his kids, who can use this memory to offset all the other stuff they've seen their father do), and running wasn't an issue.
Would Big Cat play? After the Falcons' obligatory
milk carton
post went live, Big Cat informed the team that he would, in fact, "be back". He promptly signed out of Monday's game. Then he signed back in. Then he played! Big Cat went 2-for-2 with a walk.
Will Jon "Gun Jumper" Paquin EVER learn? Since taking over as "coach" (guy who writes the batting order and defence), Hobo has habitually sent out a motivational email around 2:00 PM every game day to inform the squad of their worth to the team as shown by their place in the batting order and how many innings they'll play defensively. On several game days this year, though, that email has preceded a player or five signing out of that night's game long before the 4:00 PM sign-out deadline. Monday was such a day. Hobo's email went out, and The Mattural promptly signed out. Then he emailed to say he's in. Maybe. Depends on traffic. Then Big Cat signed back in. Time will tell if, in the future, he'll wait until after the sign-out deadline.
The batting order was out of the ordinary for the Falcons. New dad and potential father-to-be Cowboy was knocked way down the batting order, hitting ninth, thanks to his .429 OBP performance over the last two weeks. This gave SLF (a perfect 1.000 OBP over that same two-week span, mostly thanks to missing 3 of the 4 games during that time) a nostalgic turn at the lead off spot. Even more surprising was seeing Million Dollar Bill in the cleanup spot. Prior to Monday, Billy had gone 13-for-14 with two big dongs (a quarter of the Falcons' overall output) in 4 games.
And since this new order didn't have the stench of the SLF taint on it, the Falcons, after holding Surge to a singleton in their first trip to the plate, scored 4 to take an early lead.
Surge scored two in the top of the second and with solid defence held the Falcons to a delicious doughnut in the bottom half to keep the game very close. They then tied it up in the top of the third. Seven singles and a couple fielder's choices lead up to Dance Dad's two-run triple, and when the dust settled, the Falcons had scored eight.
Undeterred, Surge sprang right back into action. The bottom of the order loaded the bases and turned over the line-up, leading to Caleb's grand slam, a mighty blast over the left-centrefield wall. All told, they scored five in the top of the fourth to cut their deficit to 12-9. The Falcons started the bottom half with two quick pop-outs, but managed to gird their tender, tender loins and score 4 two-out runs to extend the lead. After four, the Falcons lead 16-9.
Surge was not going to take this lying down, and brought the noise in the top of the fifth with their second consecutive 5-run inning, highlighted by Sab's rare-as-a-unicorn two-bagger. The wheels fell off for Surge after that, when they allowed the Falcons to bat around for an 11-run bottom of the fifth, four of those runs coming on Poutine's grand slam. Surge scored 1 in the sixth, and it was Miller time.
Two Home Runs In One Inning Watch:
The last time a Falcon hit two home runs in one inning was
June 14, 2019
.
Two Triples In One Inning Watch:
The last time a Falcon hit two triples in one inning was
June 11, 2019
.
Free Beer Watch:
It's been since
June 7, 2016
.
Game notes:
How old is too old to watch Paw Patrol over the shoulder of a five-year-old?... Can't get the attention of your dad as he's going up to the plate? Call him by his first name... Word on the street is, the
WMSPL Power Rankings
have a non-Falcons following... In his last 4 games, Dr J is hitting .769 (10-for-13) with two doubles and 9 RBI.
BOXSCORE
BATTING:
2B:
SLF (2), Dr J, Cowboy, The Mattural, Levi
3B:
Dance Dad
HR:
King Grahambo, Poutine
MDBHRs:
None
RBI:
Poutine (6)(!), The Mattural (4), Dr J (3), Cowboy (3), King Grahambo (3), Levi (2), Dance Dad (2), Million Dollar Bill, Big Cat, SLF, Dunner
FIELDING:
DOUBLE PLAYS:
Million Dollar Bill-King Grahambo-Teets to end the game
PITCHING:
BATTERS FACED:
41
GAME INFORMATION:
STADIUM:
K1 FIELD
ATTENDANCE:
6 (30% FULL) - % is based on regular season capacity (Falcons' side only)
Follow the
@ShittyFalcons
on Twitter (Seriously)
SHARE!
TWEET
this recap
to your followers.

SHARE
this story
on Facebook with all your friends!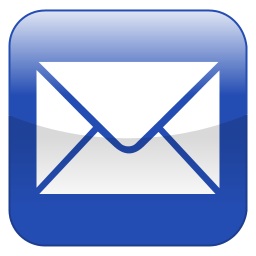 EMAIL
this story
to your friends and non-social-media-conscious family to read of your exploits!
Boxscore:
| Team | 1 | 2 | 3 | 4 | 5 | 6 | 7 | Final |
| --- | --- | --- | --- | --- | --- | --- | --- | --- |
| Surge | 1 | 2 | 1 | 5 | 5 | 1 | X | 15 |
| Falcons | 4 | 0 | 8 | 4 | 11 | X | X | 27 |