Falcons Forum
Falcons Forum
assignment Falcons Win President's Division Showdown
Sunday 6:30PM August 11th, 2019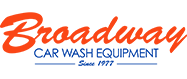 In the midst of a President's division race for key playoff seeding that will likely go down to the wire, the Falcons prevailed over Broadway on Sunday night, 19-11.
With SLF gone missing on another weekend game, the Hobo-led Falcons lineup went to work in the 1st—9 consecutive batters hit singles, doubles and a sac fly to stake the visitors to an early 7-0 lead. After two early outs to RF, an 8-man Broadway squad hit 5 straight singles of their own, cutting the lead to 7-3.
In the 2nd, a Band Camp double scored 1 and, after a Miner Leaguer single, King Grahambo brought them all home on a 3-run shot to left—a feat he would oh so casually repeat in the 4th. On an 0-2 pitch, Cowboy added a new-dad-strength Porter to dead centre to add to the Falcons comfy-but-never-really-safe 16-5 lead heading into the 5th inning.
Broadway put the pressure back on with a string of hits and a 3-run bomb by Shane to get within striking distance heading into the bottom of the 7th, down 19-11. The last time the Falcons held a late lead against Broadway, they were up
19-12
with 3 outs to go and
almost
crapped their white knickers with royal blue piping, hanging on for dear life to win by 1. Could Broadway make another run and pull a win out of the Falcons' sweaty clutches?
After two early singles, the answer was… maybe! But maybe they also got tired from their batters having to bat twice as often as a near-full Falcons' squad; a grounder and a couple of deep fly balls later spelled the end of the game and an early start to the cooler.
Two Home Runs In One Inning Watch:
The last time a Falcon hit two home runs in one inning was
June 14, 2019
.
Two Triples In One Inning Watch:
The last time a Falcon hit two triples in one inning was
June 11, 2019
.
Free Beer Watch:
It's been since
June 7, 2016
.
Game notes:
The Mattural's "I'm not hitting so good" stat line: 4/4 with 2 doubles and a ribbie... Grahambo's 2 dingers gives him the team lead with 12... Given the tight race for 2nd place, no one would blame the A's for rebuffing Broadway's request to add a spare from their roster, but more likely they were off to celebrate after posting 39 runs on a Storm squad that was otherwise averaging <10 runs allowed/game... Like my OCD neighbor taking care of his lawn, Million Dollar Bill continues to rake all day, notching his first triple of the year… With the win, the Falcons eclipse their win total vs top division teams from 2018... The Falcons will play Broadway one more time to end the regular season in Sept.
BOXSCORE
BATTING:
2B:
Cowboy (2), The Mattural (2), Band Camp (2), Hobo, King Grahambo
3B:
Million Dollar Bill
HR:
King Grahambo (2), Cowboy
MDBHRs:
None
RBI:
King Grahambo (6), Cowboy (3), Million Dollar Bill (2), Miner Leaguer, Dunner, The Mattural, Poutine, Teets, Dance Dad, Band Camp, Dr J
FIELDING:
DOUBLE PLAYS:
None
PITCHING:
BATTERS FACED:
44
GAME INFORMATION:
STADIUM:
K1 FIELD
ATTENDANCE:
0 (0% FULL) - % is based on regular season capacity (Falcons' side only)
Follow the
@ShittyFalcons
on Twitter (Seriously)
SHARE!
TWEET
this recap
to your followers.

SHARE
this story
on Facebook with all your friends!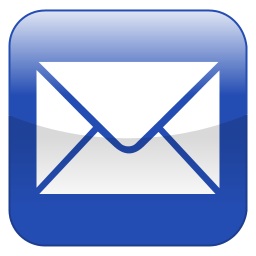 EMAIL
this story
to your friends and non-social-media-conscious family to read of your exploits!
Boxscore:
| Team | 1 | 2 | 3 | 4 | 5 | 6 | 7 | Final |
| --- | --- | --- | --- | --- | --- | --- | --- | --- |
| Falcons | 7 | 5 | 1 | 3 | 1 | 1 | 1 | 19 |
| Broadway | 3 | 2 | 0 | 0 | 4 | 2 | 0 | 11 |