Falcons Forum
Falcons Forum
chat_bubble Rear Admirals Can't Stop The Bleeding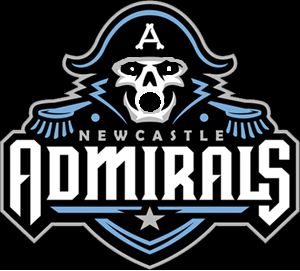 After going an unbelievable 50 days without losing a game to start the 2017 season (most assuredly, some kind of
Black Sox
scandal will be discovered), the
Rear Admirals
of the NSPL (no website available, because Podunk) have now gone a much more expected 11 days without winning a game.
After
losing
their first of the season on June 28 in the first game of a Wednesday doubleheader, they narrowly
squeaked
out a victory in game 2 by a score of 10-9. This should have set off warning bells, but Dinner, Casino and Poutine have their ears so full of their own egos that they wouldn't have been able to hear them anyway.
The Rear Admirals didn't lose again in June, but that's only because they DIDN'T PLAY AGAIN in June. They continued a
Falcons-level
winning streak by
winning
their first game of July, but with so many former Falcons on the team, a slide was inevitable. They
lost
game 2 of the July 5 doubleheader by double-digits and after nearly a week off to think about what they'd done, they went out to
poop
the bed some more. A
tie
(who ties?) against some other presumably superior team simply having an off-day, and then a
complete collapse
in the bottom of the sixth of game 2, allowing TWELVE to throw away a perfectly deserved victory. Rear Admirals, meet Karma.
The Falcons have a strict policy of not sending the beat reporters out to watch the AAA team, so only on-again, off-again Falcon Poutine was witness to this absolutely predictable mediocrity. Actually, Poutine seemed to be the CAUSE of it, based on the recaps.
Tonight, the Falcons face the rebuilding 2-16 Brew Crew (even heard of
George Washington's Axe
?), in a game even the Falcons should be able to win. You know what they say about famous last words...