Falcons Forum
Falcons Forum
chat_bubble 2017 WMSPL Playoff Game #1 Preview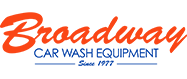 The Falcons open the 2017 WMSPL
Playoff Tournament
tonight at 7:30 on IP3 against perennial thorn-in-their-side, Broadway.
Broadway holds the season series lead, 3-1, with the Falcons winning the most recent meeting.
Game 1
RECAP
Game 2
RECAP
Game 3
#BUNTGHAZI
Game 4
RECAP
Why Broadway will win:
Jimmos. Multiple Jimmos. Even after losing some Jimmos over the offseason, Shawn still led the team in home runs, with Justin adding on. Brad, their pitcher, has a wicked curve ball that can be impossible to square up.
Why the Falcons will win:
Momentum (the Falcons won the most recent meeting), and karma. After
#BUNTGHAZI
, Broadway was due for a comeuppance. Did they finish their humble pie in the game 4 loss to the lowly Falcons? Also, Friday night is Past Falcons Alumni Night, and several retirees will be in attendance. The "New Falcons" don't want to disappoint, do they?
Predictions? Trash talk? Leave it in the comments section!