Falcons Forum
Falcons Forum
assignment Big 7th Inning Helps Falcons Prevail over Surge
Tuesday 8:00PM July 19th, 2016

On a morning that saw 7 confirmed sign outs, there was talk of potentially defaulting for the 2nd time this season (and the 2nd time since at least 1997!!).
Coach Shizzle reached out to the team and in a call for arms, asked the team to take off their collective skirts to play some ball.
Further emails were exchanged, and when the team's morale was questioned, there were suggestions of changing the team logo to: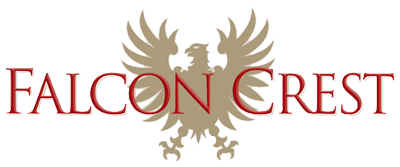 Well looks like nothing motivates grown men like being compared to a soap opera, as the guys in blue with fan fave George (a.k.a. Callup #1) on standby, were eventually able to take that motivation to the field with 10 of their own.
In a closely contested game against a solid Surge squad, the Falcons found themselves tied 8-8 going into the last inning.
Zed quickly got things started with a lead-off double, which appears to have sparked the team's bats, as the guys in blue posted a snowman to take an 8-run lead going into the bottom of 7, with 11 minutes to play.
Seeing the
spurts
of
sloppy defence
the Falcons have
experienced
this
season
, no lead is safe, but on this night they managed to shut down the Surge batters in order to hold on to a 16-8 win.
Inside-the-park Home Run Watch:
The last time a Falcon hit an inside-the-park home run was July 23, 2012. No one came close today.
Game Notes:
After hitting on Million Dollar Bill's wife who was playing tennis, Poutine was reminded she is Junior Jenkins' Mom, now making him 3 for 3 in
hitting on teammates' Moms
... After scolding Dinner for hitting a selfish HR, Poutine showed Dinner how to do the same, with style however, in his next at bat (
Monica Seles
grunt = style)... Falcon players should NEVER wear throwback jerseys when playing Surge. (In the glaring sun, Dinner could not make out Surge players from Pikachu standing on 2 as he attempted to take the same base)... Junior Jenkins was late showing up because Dad was wrong in telling him this game was a 9:30 start when they parted Sunday. Should pizza fines apply? If so, to whom? Discussion topic for the next FALCAST (coming Friday!) perhaps?... Special thanks to President Doom for score keeping for us, and increasing Callup #1's team leading OBP in his one plate appearance... The team learned Poutine's wife can't wait to pour beer over Dinner (no idea why though).
BOXSCORE
BATTING:
2B:
Zed, Poutine, Shizzle, Pikachu
3B:
None (SLF was happy to see)
HR:
Dinner, Poutine, Shizzle
HR-OUTS:
None
RBI:
Shizzle (4), Poutine (2), Dinner (2), Pikachu (2), Zed (2), Big Cat, Teets, Goliath, Million Dollar Bill
LOB:
11
PIZZAS:
Zed(1/3)
FIELDING:
DOUBLE PLAYS:
?
PITCHING:
BATTERS FACED:
?
GAME INFORMATION:
STADIUM:
K2 FIELD
ATTENDANCE:
2 (10% FULL) - % is based on regular season capacity (Falcons' side only)
WEATHER:
Gorgeous
Follow the
@ShittyFalcons
on Twitter (Seriously)
SHARE!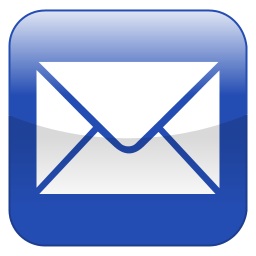 Boxscore:
| Team | 1 | 2 | 3 | 4 | 5 | 6 | 7 | Final |
| --- | --- | --- | --- | --- | --- | --- | --- | --- |
| Falcons | 4 | 0 | 1 | 0 | 3 | 0 | 8 | 16 |
| Surge | 0 | 6 | 0 | 2 | 0 | 0 | 0 | 8 |
Tags: None
Posted on: Tuesday July 19th, 2016 at 8:00PM