Falcons Forum
Falcons Forum
chat_bubble 2017 WMSPL Playoff Game #2 Preview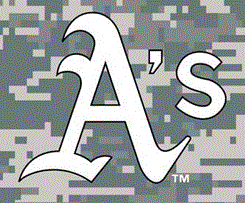 The Falcons continue the 2017 WMSPL
Playoff Tournament
this morning at 9:00 am on IP4 against outgoing President Doom's team, the A's.
The A's hold the season series lead, 3-1. The Falcons won game 1 early in the season, but dropped three straight over the regular season's final weekend.
Game 1
RECAP
Game 2
RECAP
Game 3
RECAP
Game 4
RECAP
Why the A's will win:
They're potent on both sides of the ball. The Falcons had a very difficult time getting the bottom of their order out during the doubleheader, and the A's don't often make defensive mistakes.
Why the Falcons will win:
Age. The Falcons hold the advantage of average player age (41.7 years for the Falcons vs. 42.3 for the A's). This will show itself during this early morning game, as the aged A's will have had a harder time getting out of bed, and the imminent effectiveness of their morning Metamucil.
Are you awake? Let us know in the comments section!