Falcons Forum
Falcons Forum
assignment Have You Ever Seen A Unicorn?
Sunday 5:00PM August 19th, 2018

For the second time in a week, Surge and the Falcons met on Sunday afternoon. And for the second time in a week, the Falcons came away with a decisive victory, this time defeating their division rival 20-8. The win keeps the Falcons in first place in the Vice President's division (for now...)
The biggest highlight of this game was Pikachu's at-bat when he lead off the second inning. If you weren't watching, and judging by the attendance you weren't, Pikachu took a base on balls for only the first time this season, and only the 8th time in his young Falcons career.
Uncharacteristically for the Falcons, they scored in the top of the first inning! A 3-spot, highlighted by a Miner Leaguer three-bagger, gave them an early lead. VERY characteristically of the Falcons, they gave it right back in the bottom half, and the game was tied at three after the first.
Time away from the same-old, same-old can change a man. Take Dunner for example. Many years ago, SLF started a very fashionable trend on the Falcons by wearing blue socks. Dunner, stuck in the rut he'd been in having been on the team forever before SLF showed up, shunned the blue socks as "stupid", and opting for black. Fast forward to Sunday's game, and here's Dunner: ball player. Short hemmed baseball pants (to which he credit's Dr J), a belt, and BLUE SOCKS, to match the rest of the team. Welcome back, rookie. Thanks for fitting in.
The Falcons bats really came alive in the top of the second. After the aforementioned walk to Pikachu, Bruce Banned knocked him in with his first triple of the season. Levi scored Banner on
what the scorecard describes as a groundout to the left fielder
a single (thrown out trying to stretch it to a double), and Dunner followed that up with a selfish, selfish Porter. Dongs are precious, Dunner. (I kid because I love. Ask anyone)
Miner Leaguer doubled, Stevie B singled and Hobo cleaned them both off with his 11th dong of the season, FINALLY tying him for the team lead in homers with The Mattural (who hasn't played a game since MAY 30!)
Bruce Banner whiffed in the third, trying to replicate what he did in the second, ending a scoreless inning.
In the fourth, back on the sticks. Levi lead off with a selfish Porter of his own, and hits by Dunner and Hobo sandwiched a walk for Stevie B. Chequebook scored two with a double, and he was scored by an SLF single. Million Dollar Bill doubled, and he and SLF were cashed by Pikachu's single. After 4, the Falcons lead 16-5.
The Falcons D held, and only allowed 3 runs over the next 3 innings to close this one out.
Cycle Watch:
Multiple near-cycles in this game!

Miner Leaguer started the game 3B, 2B, and was so excited by this accomplishment, he went F8, F8, F8 the rest of the game.

Dunner hit the aforementioned Porter in his first at-bat, singled, then hit his triple. He came up in the top of the sixth needing only a double to complete the cycle, but with the Falcons already up 20-5 at that point, he hit a single.

Hobo began his day grounding out, but blasted a mighty dong in PA #2. He followed that much like Dunner with a single then a triple. He lead off the 7th inning grounding out to 2B with a base on balls.


Two Home Runs In One Inning Watch: The last time a Falcon hit two home runs in one inning was August 29, 2012.

Game Notes: The theme song for this Falcons season could be "I ran (so far away)" by A Flock Of Seagulls (no Bill, it isn't "The Wreck Of The Edmund Fitzgerald"). So far in 2018 the Falcons have hit 36 triples, led by (*chokes*) Steve B with 8. The previous record for triples in a season was 25 in 2007... According to the stats page, the Falcons have scored 501 runs, but players have been given credit for 502 RBI... Speaking of stats and running, the Falcons are on pace to break their single season record for two-baggers (159, 2014). They're currently on pace for 172+... The Falcons remain undefeated in August.

The Hot (Take) Corner: Have you guys heard about all the terrible things Jon will put in his mouth? Get your mind out of the gutter. I'm talking about awful things like Smirnoff ice mixed with anything, Corona, and pizza that fell in the dirt ("There really wasn't that much dirt on it!") I think he lost his senses of taste and smell in some unfortunate bottle rocket accident. It all tastes like Styrofoam to him.

Things that have happened since Pikachu last saw ball four on August 13, 2017, ranked:

1. The bat catch!
2. The Admirals won it all.
3. Chad hit for the cycle.
4. Teets got fired from coaching the Falcons.
5. Charlotte broke her leg.
6. Ontario became #fordnation
7. Storm won their second straight WMSPL Playoff Tournament

BOXSCORE
BATTING:
2B: Chequebook (2), Levi, Stevie B, Million Dollar Bill, Miner Leaguer, SLF
3B: Miner Leaguer, Dunner, Hobo, Bruce Banner
HR: Hobo, Dunner, Levi
HR-OUTS: Chequebook
RBI: Hobo (6), Pikachu (3), Levi (2), Stevie B (2), Chequebook (2), Dunner (2), SLF (2), Bruce Banner
PIZZAS: Bruce Banner (3/3), Teets (1/3), Miner Leaguer (1/3)

FIELDING:
DOUBLE PLAYS: Miner Leaguer-Stevie B

PITCHING:
BATTERS FACED: 36

GAME INFORMATION:
STADIUM: K2 FIELD
ATTENDANCE: 7 (35% FULL) - % is based on regular season capacity (Falcons' side only)


Follow the @ShittyFalcons on Twitter (Seriously)

SHARE!

TWEET this recap to your followers.



SHARE this storyon Facebook with all your friends!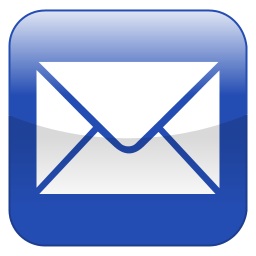 EMAIL this story to your friends and non-social-media-conscious family to read of your exploits!

Boxscore:
| Team | 1 | 2 | 3 | 4 | 5 | 6 | 7 | Final |
| --- | --- | --- | --- | --- | --- | --- | --- | --- |
| Falcons | 3 | 6 | 0 | 7 | 3 | 1 | 0 | 20 |
| Surge | 3 | 0 | 0 | 2 | 0 | 3 | 0 | 8 |